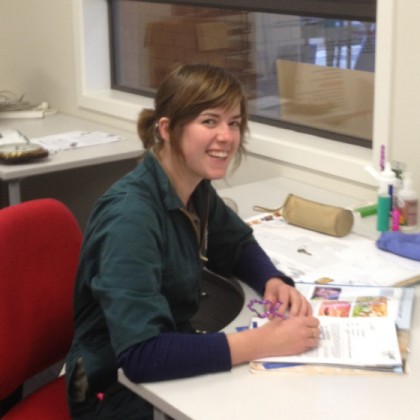 Veterinarian, Shareholder of NSVets
Born: Grimsby, England (moved to NZ in 1997)
Qualifications:
Bachelor of Veterinary Science, Massey University 2010
Bachelor of Science, Massey University 2006
Certified BCS assessor

Areas of Interest: I particularly enjoy small animal surgery and medicine and I am currently completing my masters in veterinary science. I also like the challenge of large animal work, and enjoy getting out and about on farm.

Who Am I? Becky was born in England and moved to Christchurch with her family just before starting high school. After graduating Massey University in 2010, she moved down to the deep south and started work in Riversdale where she has remained since (except for some time working in the UK and Canada during 2016). During her time here Becky has been kept busy by her ever growing animal menagerie which has included a donkey, chickens, dogs, cats, lambs, and the latest addition "Maddie" the cow. Becky has a twin sister who is also a vet. In her free time Becky enjoys tramping, netball, reading, travelling and relaxing with friends/family.Back...