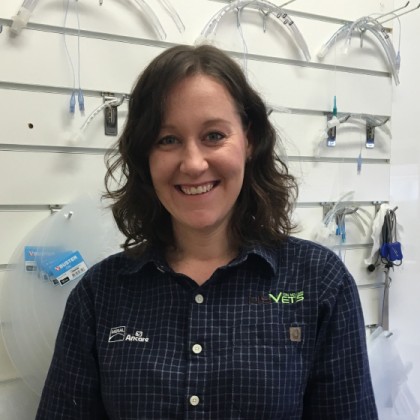 Veterinarian
Born: Adelaide, Australia (moved to NZ in 2015)
Qualifications:
Doctor of Veterinary Medicine, University of Adelaide 2014
Bachelor of Science (Pre-Veterinary), University of Adelaide 2011
Bachelor of Science (Animal Science) Hons, University of Adelaide 2009

Areas of Interest: Kate enjoys most aspects of veterinary work but finds particular passion providing individualized veterinary care for companion animals whether it be dogs, cats or horses.

Who Am I? Born and raised in Adelaide, Kate moved to New Zealand in 2015 in the hopes of escaping the busy city life and delving into mixed animal practice. She enjoys travelling overseas and as a student has travelled to southern Africa, Southeast Asia and most recently India. Kate currently lives in Riversdale with her partner Jarrod and their wee boy Archie.


Back...