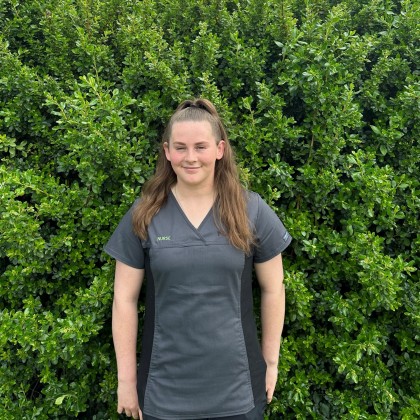 Nurse
Courtney was Born and raised in Southland (mostly).
Her family originated from the Naki where she spent a few years and most recently she has been living in Riverton which has the best of both worlds, with the beach and the bush only 5 minutes away.

Courtney studied at SIT this year in Invercargill and gained a diploma in vet nursing. Courtney also holds a Rural Animal Technician certificate from Telford.

In her spare time, she helps out on her parents farm and enjoys taking her dog out, whether it be for bush walks, the beach, 4WD, exploring new places, or just a Sunday drive.

Courtney has a dog, Sophie who is a lab and 3 cats, Lachie, Tigie and Blue. + Poppy the sheep.

Back...